Any healthy hair journey starts from a healthy scalp.
This particularly sensitive skin area requires regular care more often than you can think of.
Somehow, we often tend to exclude this skin area in our daily skin and hair care routine.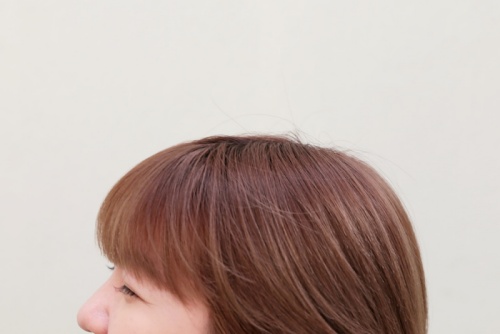 When your scalp is distressed by internal and external factors, you will experience itchy, oily, or dandruff all over your scalp.
Remember, a fresh sparkling clean scalp provides an optimal condition for healthy hair growth, and we have just the right solution for you!
Tansan Sparkling Wash
A popular service in Japan that has been a quick way to enjoy clean your scalp in no time, available at all Number76 Hair Salons!

It is a powerful cleansing step that utilizes the soda gas water (CO2 1000ppm above) to instantly cleanse dirt, grime, and excess oil from the scalp and increases blood circulation.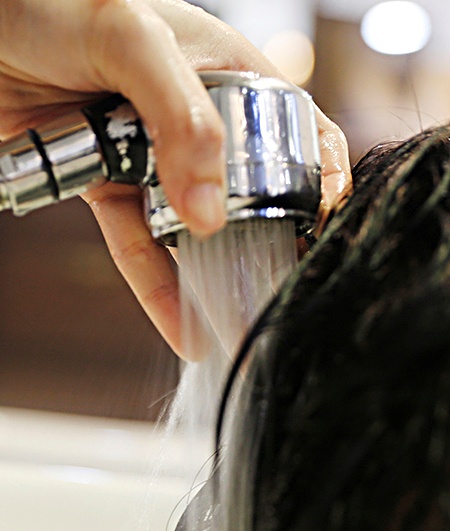 How do you identify the scalp condition with the Tansan wash results?

It basically divided into 3 major results explanations:
Tansan water clarity – to determine scalp condition – normal, oily or dry
Scalp and hair dead skin cells – to determine whether it is dry scalp dandruff or oily scalp dandruff
Hair products silicone and impurities build-up – to determine the products suitability for customer, products usage method, personal hygiene practices, etc)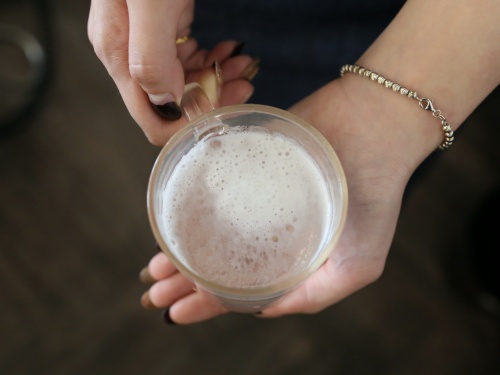 *Dry scalp dandruff would be the white flaky particle that commonly falls on shoulder.
*Oily scalp dandruff occurs due to bacteria and causes yellowish patches that stick on the scalp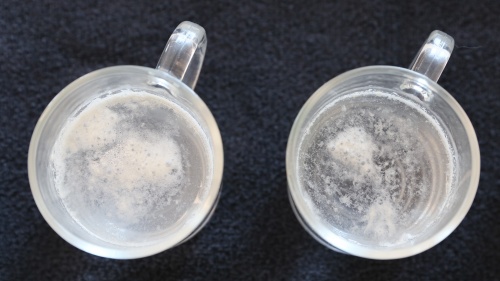 With unsuitable hair care products or without proper hair care routine in many days,
it could leave a thick layer of residue and dead skin cells in the water.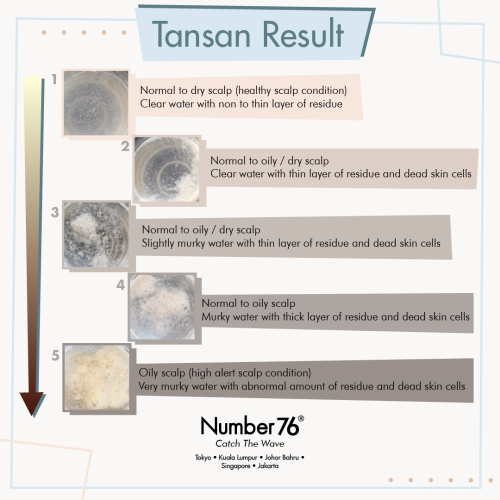 You are always welcome to consult with our professional stylist team and understand better about your scalp condition!
Remember, healthy hair always comes from a healthy scalp!
Don't forget to follow us on social media for the latest updates on hair trends and promotions!
Instagram: @number_76sg
Facebook: Number76 Singapore