NEW | Global Milbon Reawaken Hair Treatment
Intensive anti-aging care to "awake" the beautiful hair with luster and moisture.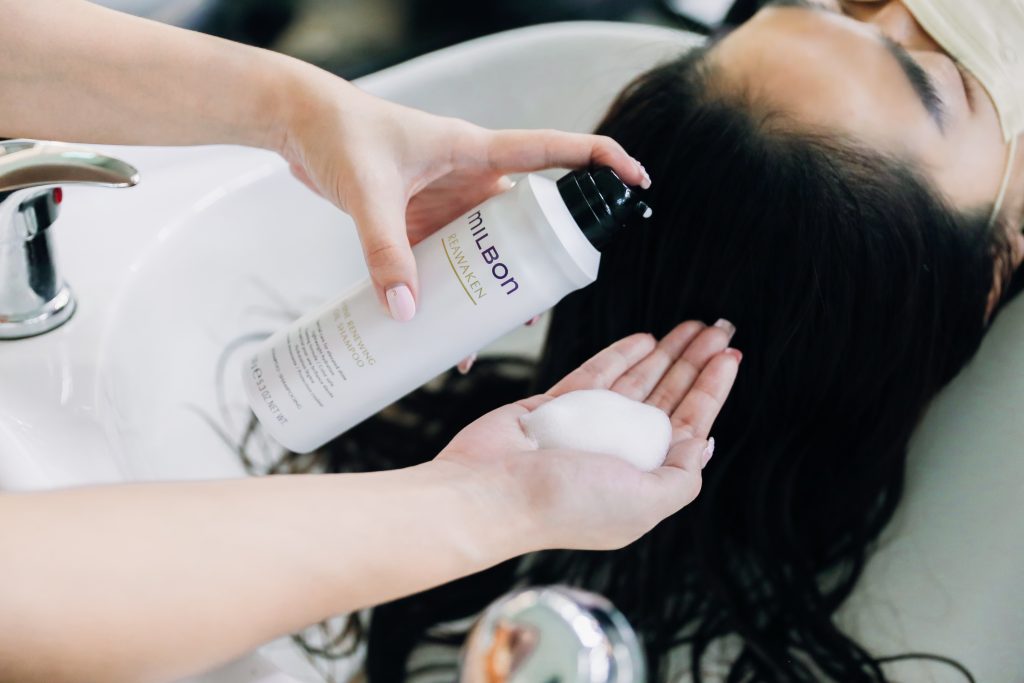 45 – 60 mins
Short – $110
Medium – $130
Long – $150
Extra Long – $170







For age-affected (aging) hair
A hair treatment with Global Milbon's Hair Renewing Technology that brings shine and moisture to age-affected hair. The special Lock-in Approach in this hair treatment maintains the hair care results to help achieve more beautiful aging hair.
Arraying Oil – Similar to the liquid oil in the hair that smooths out misaligned hair flows and has a high shine-enhancing effect, leaving aging hair lustrous and beautiful.
Aqua Capturer – Increases the amount of moisture in the hair and seals the moisture in the hair.
Lock-in Approach – Three types of oils to keep/lock the care ingredients in the hair to promote longer lasing hair care results.



NEW | Ultrasonic Perfect Smooth
An all-rounded treatment with scalp care added to our Ultrasonic Hair treatment that takes care of your scalp and hair needs all at once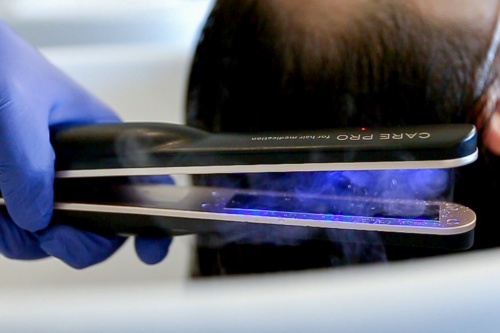 45 – 50 mins (Scalp Only)
$86
45 – 60 mins (Hair + Scalp)
Short $108
Medium $140
Long $166
Extra Long $178
Dual-approach Repair for all hair types
SCALP-FOCUSED TREATMENT
Effectively purify and remove excessive fatty acids on the scalp.
Deeply cleanses oily/dandruff scalp with the high dense carbonated foam, while promoting blood circulation with a soothing massage routine.
Normalize the scalp by replenishing essential moisture with the lightweight hydrating treatment for both scalp and hair.
HAIR TREATMENT
Restore shine to dull hair with the damaged hair repair-focused formula.
Replenish moisture lost in the hair due to a decrease in proteins and lipids during the daily hair care routine.
Refill Cell Membrane Complex (CMC) to provide strength and elasticity to the hair.
*Exclusive birthday treatment for redemption at Number76.


Signature Ultrasonic Iron
Lighter, smoother, and stronger tresses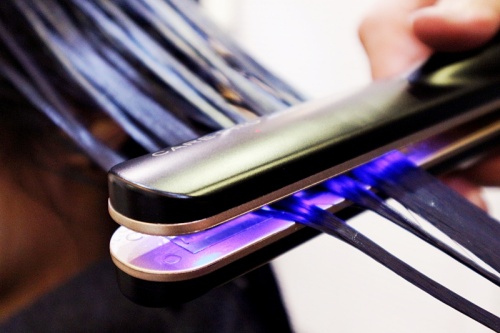 45 – 60mins
Short $108
Medium $138
Long $166
Extra Long $176
Double Repair Technology for dry, unruly, damaged hair due to frequent chemical services
Utilizing a cold Ultrasonic Iron that vibrates at 37,000 beats per second, separating particles of protein, water, and oil in treatment to boost treatment penetration deep into damaged hair.
*Comes with complimentary home care boosters for long-lasting results


Signature Ultrasonic Premium
Mega nourishment for ultra-softness and healthy glossy hair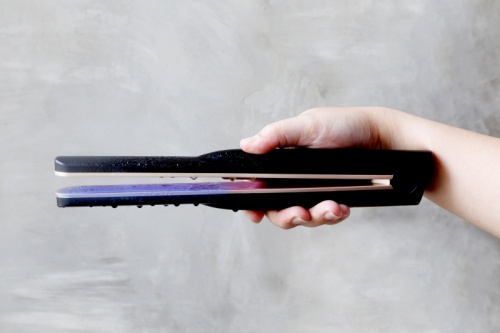 60 minutes (depending on hair length and thickness)
Short $136
Medium $176
Long $196
Extra Long $218
Double Repair Technology for dry, unruly, severely damaged hair due to heavy chemical services
A major upgrade of Ultrasonic Iron Hair Treatment!
Utilizing the same exclusive technology of high-speed vibrations, penetrating the repairing focused treatment formula into severely damaged hair for stronger texture.
*Comes with complimentary home care boosters for long-lasting results


Tansan Sparkling Scalp Wash
Instant fresh and sparkling clean scalp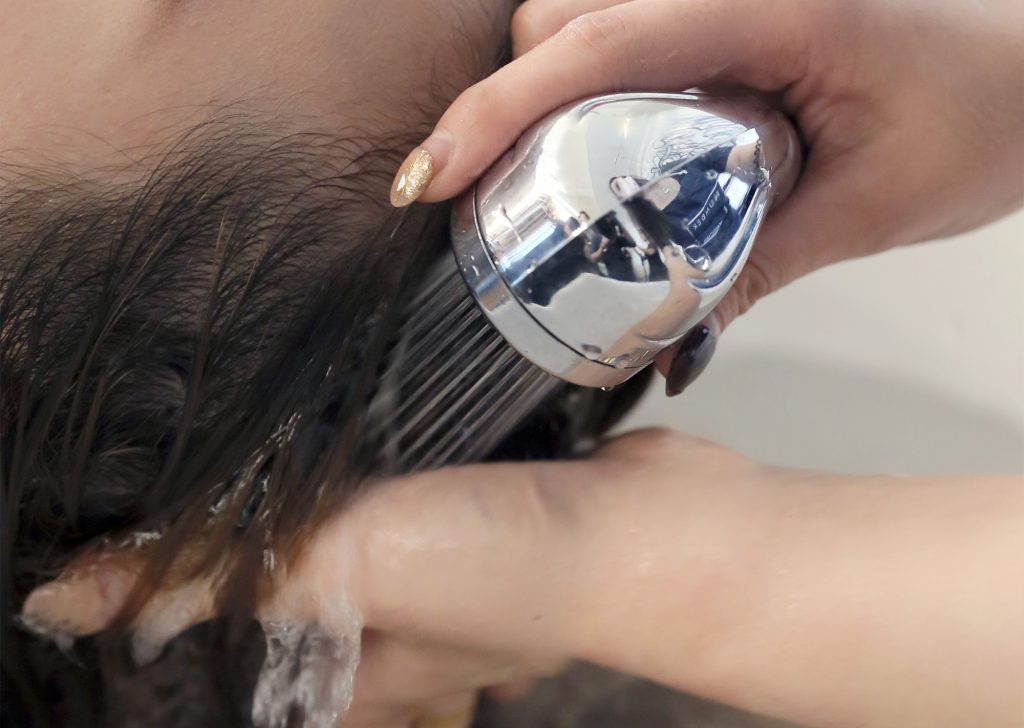 Add-on – $20~
For any hair types
Power of Soda Gas Water
Utilizing the soda gas water (CO2 at 1000ppm above) for instant scalp cleansing effect and increases blood circulation.

Hair
Removes silicon build ups, leaving hair with natural bounce and shine.

Scalp
Cleanses dirt and excess oil for healthy fresh scalp, enhancing absorption of nourishment for better results.


NEW | Grand Linkage Hair Treatment
Preserve just-left-the-salon color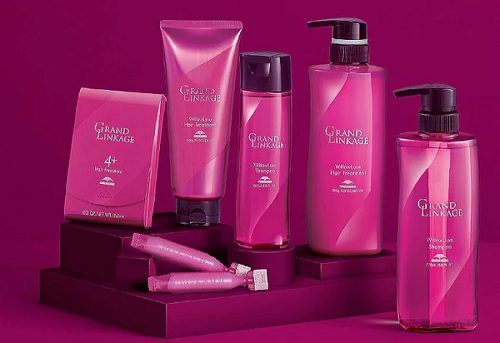 45 – 60 mins
Short $98
Medium $118
Long $138
Extra Long $168
For freshly coloured hair
Maintain that "just-left-the-salon" hair color result effortlessly and beautifully with this innovative technology within Grand Linkage to maintain the freshly coloured look. It also keeps your hair frizz-free and manageable.
Botanical Bonding Technology uses the purple caneflower extract to build new bonds for the broken proteins allowing the structure of each hair strand to be maintained even after.

Colour and bleach. Colour Save Emulsion seals the cuticle and locks in the colour to prevent unsettled colour dye from washing out.
OWAY Rebuilding Hair Treatment
Customized program to restore the vitality of damaged tresses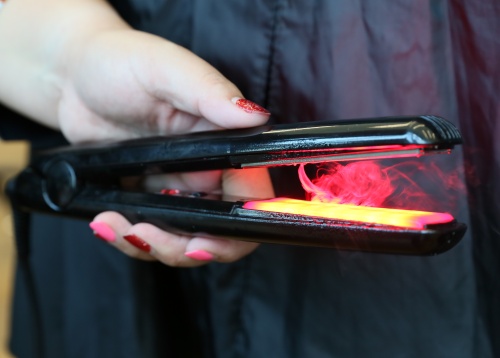 60 – 90 mins
Short $136
Medium $168
Long $198
Extra Long $230
Intensive Regenerative Treatment for brittle, dull, and damaged hair
Utilizing OWAY Infrared and Ultrasound Iron to reconstruct the protective layer around cuticles, enhancing the reparation of the hair fiber. It also restores hair vitality and nourishment with biodynamic ingredients.




CRONNA Scalp and Hair Treatment
Immerse in the aromatic scent of CRONNA natural scalp and hair care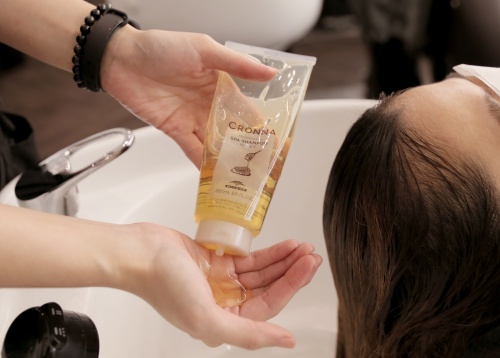 45 – 60 mins
Short $120
Medium $130
Long $140
Extra Long $156
Granting Shine and Smoothness to Your Locks for color-treated hair
CRONNA Common Theory
"Fading Suppression Effect" – to suppress the dye outflow with Alum that works on hair both externally and internally to tighten the cuticle of the hair surface for a long-lasting fresh look.

"Capping Effect" – to repair the hair and suppress the protein outflow with arginine and cap the cut section by hardening keratin protein.


Global Milbon Scalp Treatment
5 Troubles | 1 Solution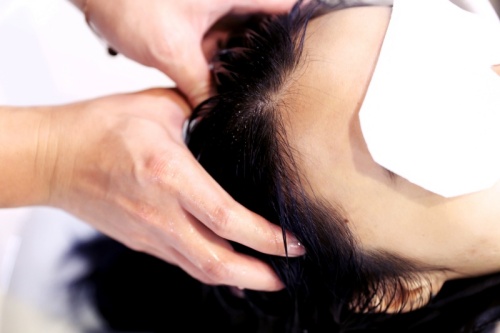 40 – 60 mins | $156
Healthy Scalp for Healthy Hair for oily, dry, troubled scalp
5 major scalp problems caused by unbalanced fatty acids percentage:
Itchy, dandruff, dry, sticky, smelly,

Effectively cleanses and eliminates excess fatty acid while replenishes essential moisture for a balanced, healthy scalp. Indulge in an ultra-relaxing head massage that gently cleanses your scalp while improving blood circulation with 3 scents to choose from Invigorating Citrus / Soothing Vanilla / Relaxing Rose
*Includes a complimentary microscope scalp analysis


OWAY Herbs & Clay Peeling Cleanser
Calming sensation treatment for individual with intense daily lifestyle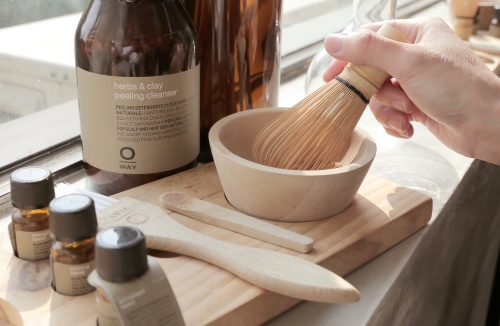 60 – 90 mins | $106
Peeling With Detox Cleaning for all scalp/hair types
3 blends to choose from:
Strengthening | Stimulates microcirculation in the scalp, favoring the growth of strong and healthy hair while restoring shine to your hair.

Relaxing | Calms sensitive scalps by promoting natural detox of hair and scalp from impurities and toxins.

Antioxidant (anti-aging) | Acts as a natural barrier against dehydration while deeply nourishing hair fiber and revives dull scalp conditions with the richness of Vitamin C.


OWAY Headspa
Multi-sensory experience head spa at Number76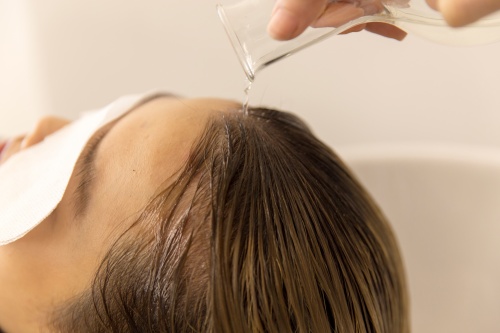 120 mins | $168
Curated Headspa Program for hair loss, fatigued or sensitive scalp concerns
An aromatherapeutic treatment regenerates the mind and revitalizes the scalp and hair, complemented with the anti-aging Flowerfall ritual to deeply relax the mind and body.
3 scalp concerns targeted treatment:
Ultra-delicate soothing treatment (for red and sensitive skin)
Immediate relief to the scalp with the delicate curated treatment steps whilst improves scalp natural defenses against external stimulants.

Purifying and regulating treatment (for oily/dry dandruff scaling)
A purifying method that combines the purifying power with delicate exfoliation to regulate scalp peeling and prevents dandruff from reappearance over time.

Detoxifying and restorative treatment (for oily scalp)
Immediate freshness with antiseptic effect, designed to regulate scalp sebum excretion, leaving scalp fresh and perfectly purified.

Anti-aging Flowerfall
Awakens the youth of scalp and hair with the infusion of organic and biodynamic floral waters, forming a protective shield against oxidative stress.


LebeL Viege Scalp and Hair Treatment
Designed for the scalp to meet individual anti-aging needs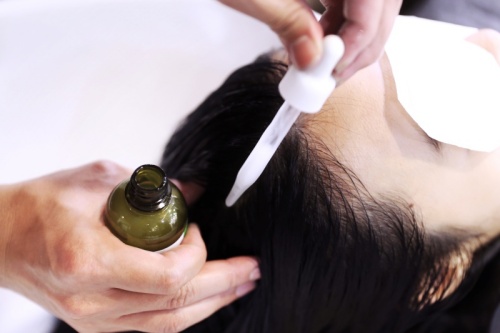 40 – 60 mins (Scalp Only)
$86
45 – 60 mins (Hair & Scalp)
Short $130
Medium $146
Long $156
Extra Long $166
For hair loss, oily, or dry scalp concerns
3 main scalp concerns targeted treatment
SCALP TREATMENT
Balancing (for oily scalp) – Refresh scalp with a cooling sensation.
Soothing (for dry scalp) – Replenish moisture to troubled scalp
Anti-aging (for hair loss) – Revive thinning and lack of vitality scalp condition
*Includes a complimentary microscope analysis
HAIR TREATMENT
Restores the elasticity of cuticles and provides natural moisture suppleness to hair for better manageability with natural goodness from vegetable extracts while improving overall hair volume and softness.