We're pleased to announce that Branch Director Yoshi will be transferred to Number76 Singapore team in this March 2022!
With more than a decade of experience, his regulars, including the country's top bloggers, have commended on his lively personality and unwavering focus when it comes to hair styling. His sole passion lies in the creative art of hair design.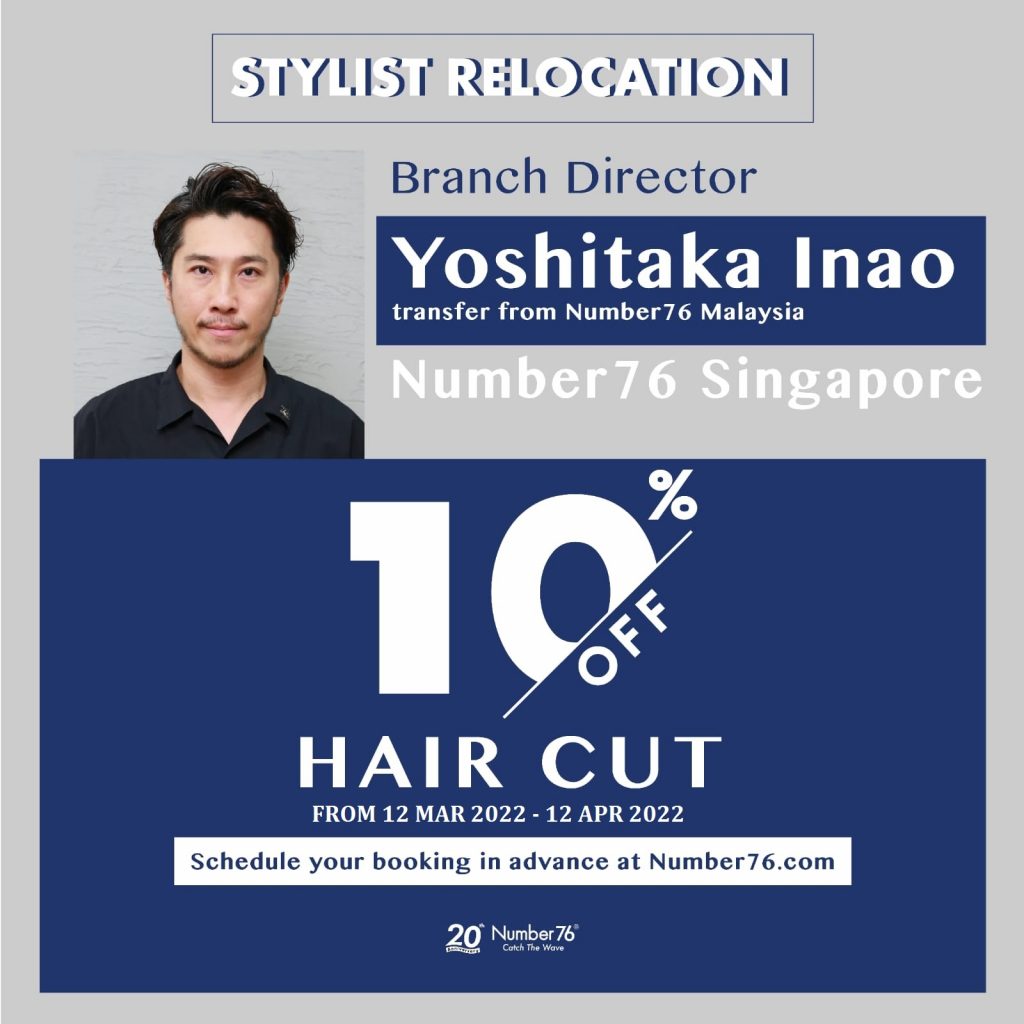 Let's welcome our Branch Director – Yoshi for joining Number76 Singapore.
Feel free to make your reservation now at www.sgp.number76.com or WhatsApp us at +65-9776 3401. See you soon!