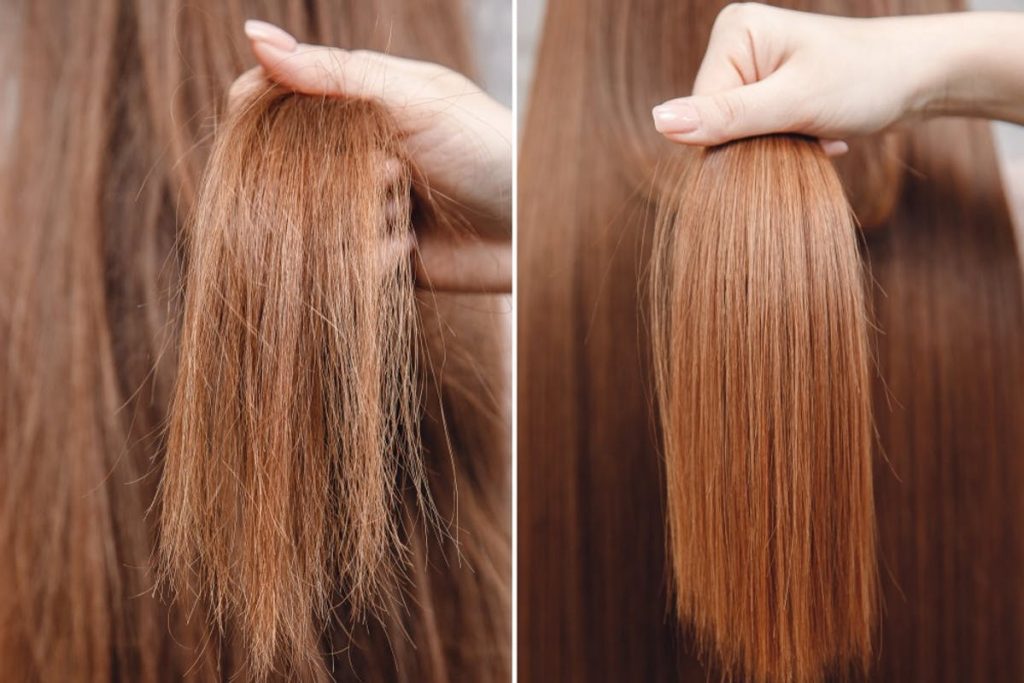 Keratin Complex, started a revolution in 2007 when they merged proven keratin science with cutting-edge technology to develop a first-of-its-kind treatment powered by Signature Keratin. Since then they have continued to lead the industry and have been voted favorite smoothing treatment over and over again is finally available at Number76 Singapore!

Their full portfolio of customizable keratin smoothing treatments is designed to make your hair healthier while addressing individual needs and hair type. Each of their treatments eliminate frizz, increase manageability, repair damage, and leave the hair noticeably softer with luminous shine!
What's the hype of the Natural Keratin Smoothing Treatment?
NKST is a multi-award-winning keratin treatment that penetrates the cuticle to reduce frizz and curl, making the hair stronger, smoother and healthier. This revolutionary smoothing treatment is powered by Signature Keratin to help repair damage, eliminate frizz, cut styling time and deliver a soft, smooth and shiny finish.
What's the hype of the Express Blow Out Smoothing Treatment?
EBO is a revolutionary express keratin treatment that reduces frizz, curl and daily styling time. It can also be used as a color-locking service when added to any color services. EBO helps seal in color and is perfect for quick defrizzing touch-ups, bangs or problem areas.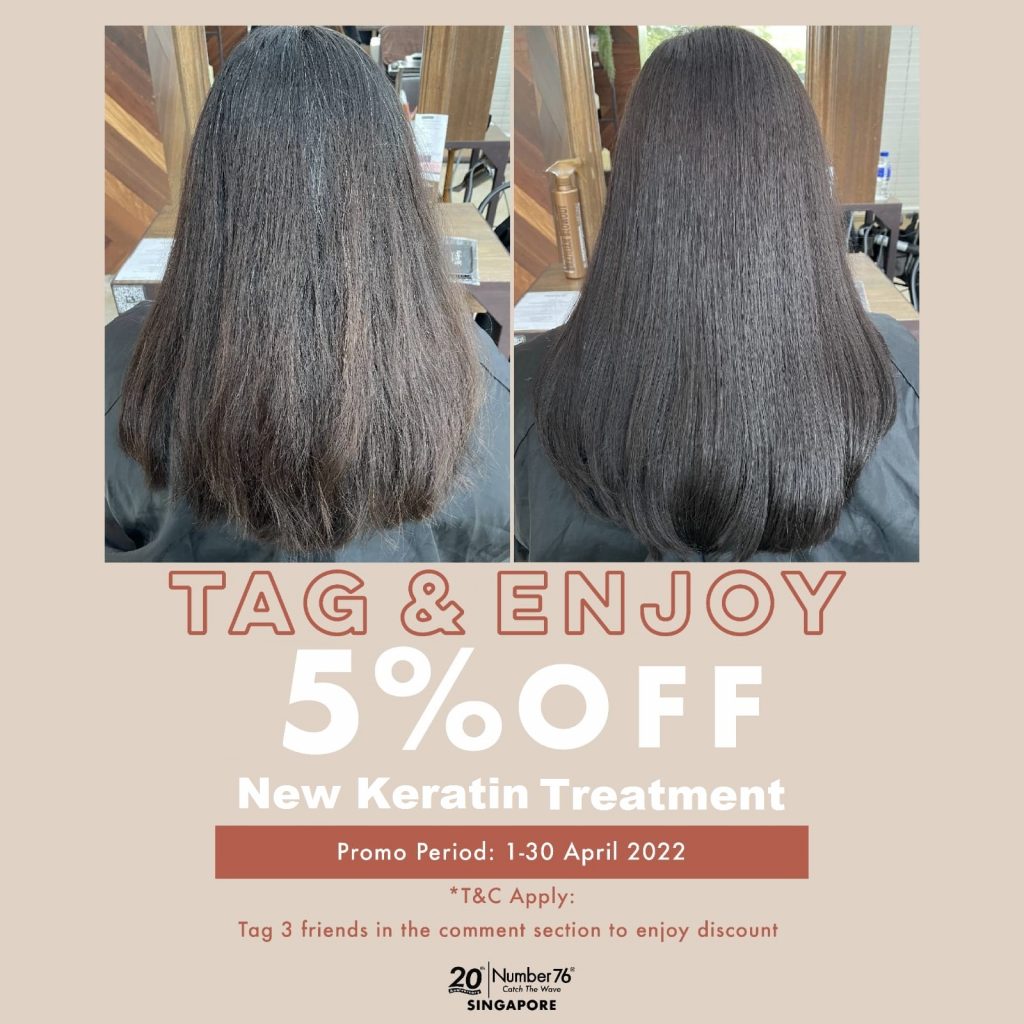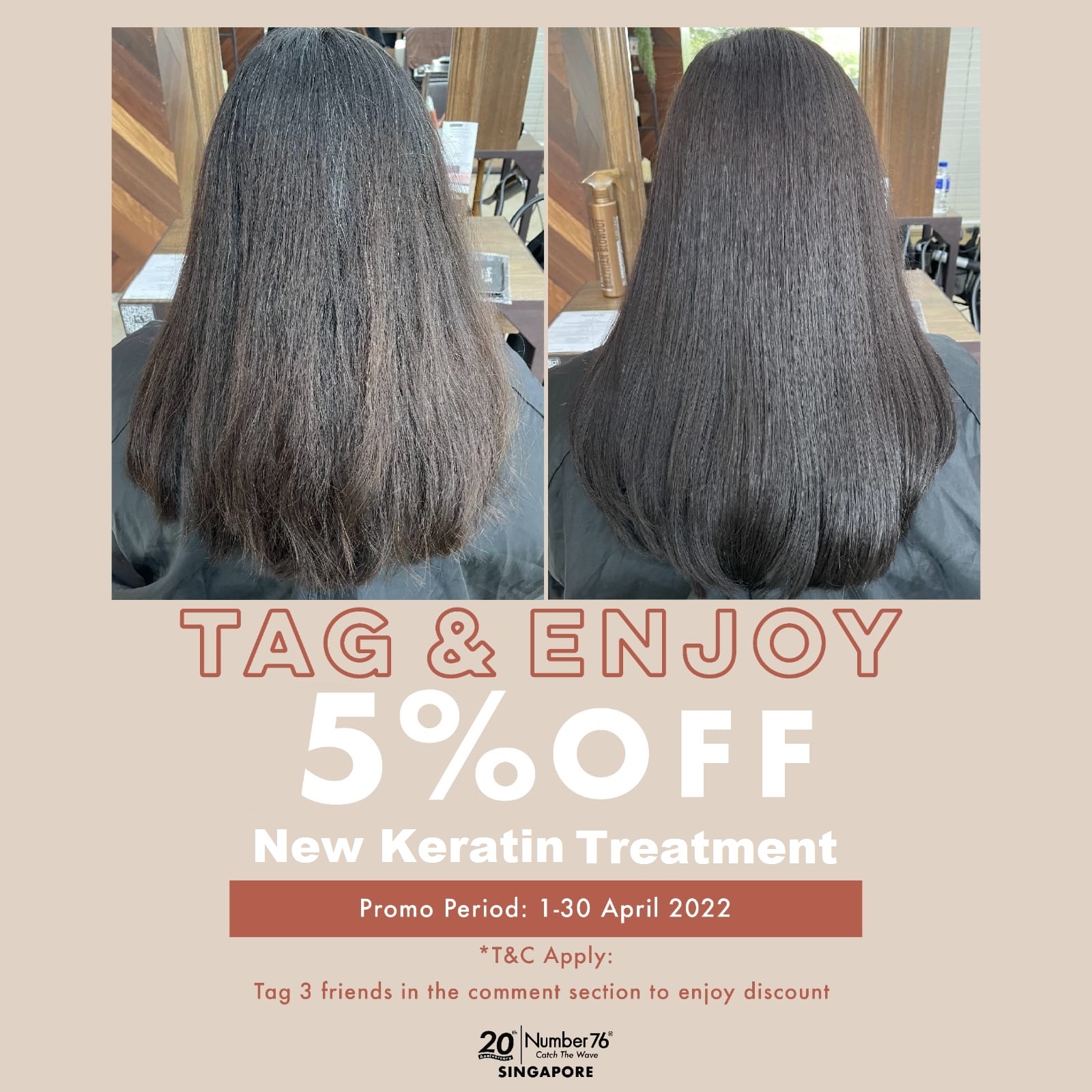 Price List
Natural Keratin Smoothing Treatment (NKST)
Short – $178
Medium – $266
Long – $355
Extra Long – $444
Express Blow Out Smoothing Treatment (EBO)
Short – $138
Medium – $208
Long – $280
Extra Long – $338
You are more than welcome to visit us for a consultation regarding the Keratin Complex Smoothing Treatment by making an appointment at www.sgp.number76.com or drop us a text on Whatsapp | +65-9776 3401